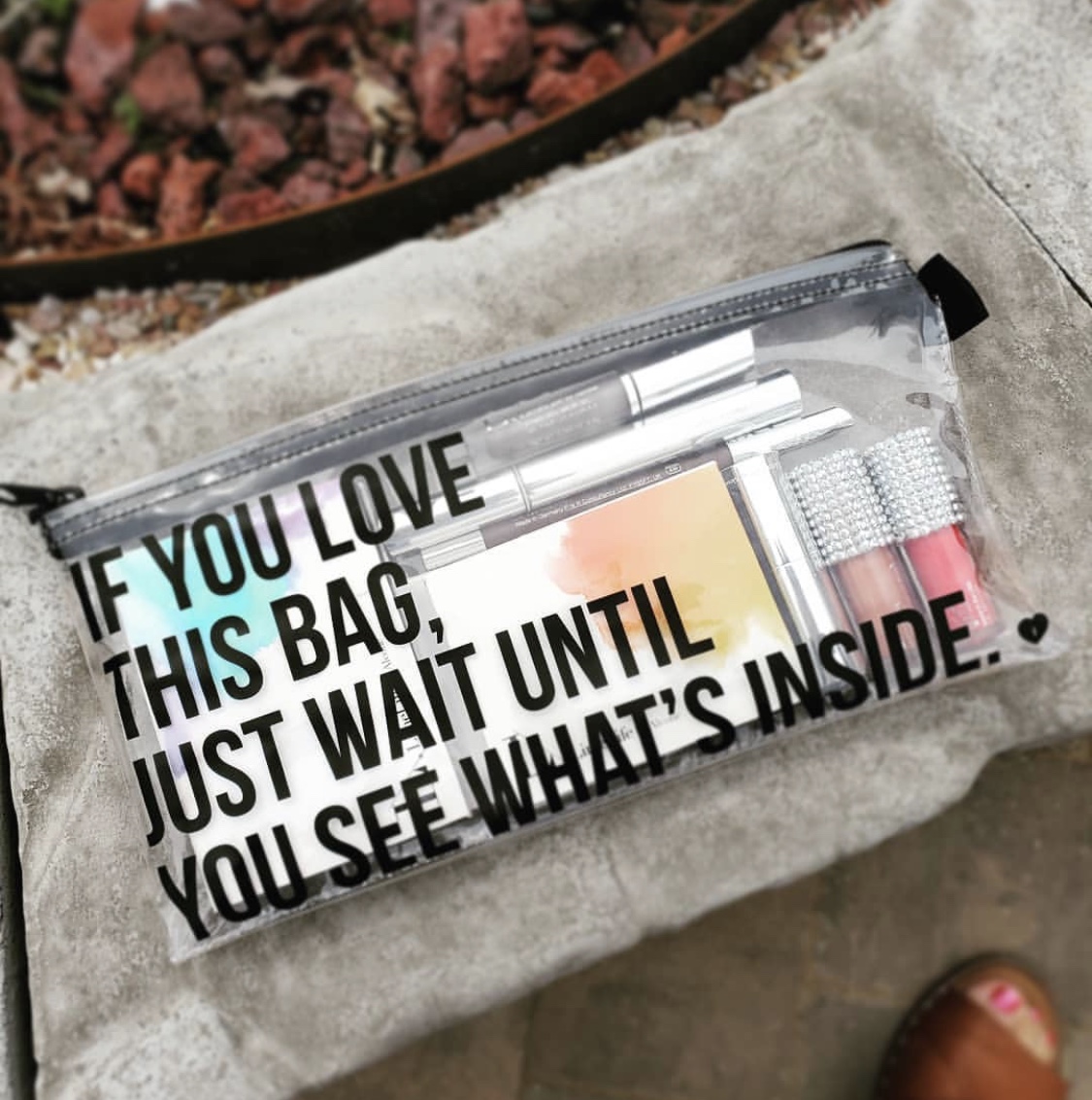 Clear Makeup Clutch
This is our first clear bag, perfect for pro makeup artists and for ideal organization. It is also made to fit your makeup brushes, pencils and larger products perfectly! It is easily wipeable.
This all-purpose clutch is for makeup lovers and fashionistas alike. Made of a clear jelly material, this bag can store anything from your favorite lipstick to your phone.
It can be used as a statement piece alone or as a travel bag to fit easily inside of your kit or suitcase. This clutch is made with an off white canvas material and screen printed with this limited edition logo. It is approximately 11" X 5.5".