Keri Blair X Breakups to Makeup Drip Clutch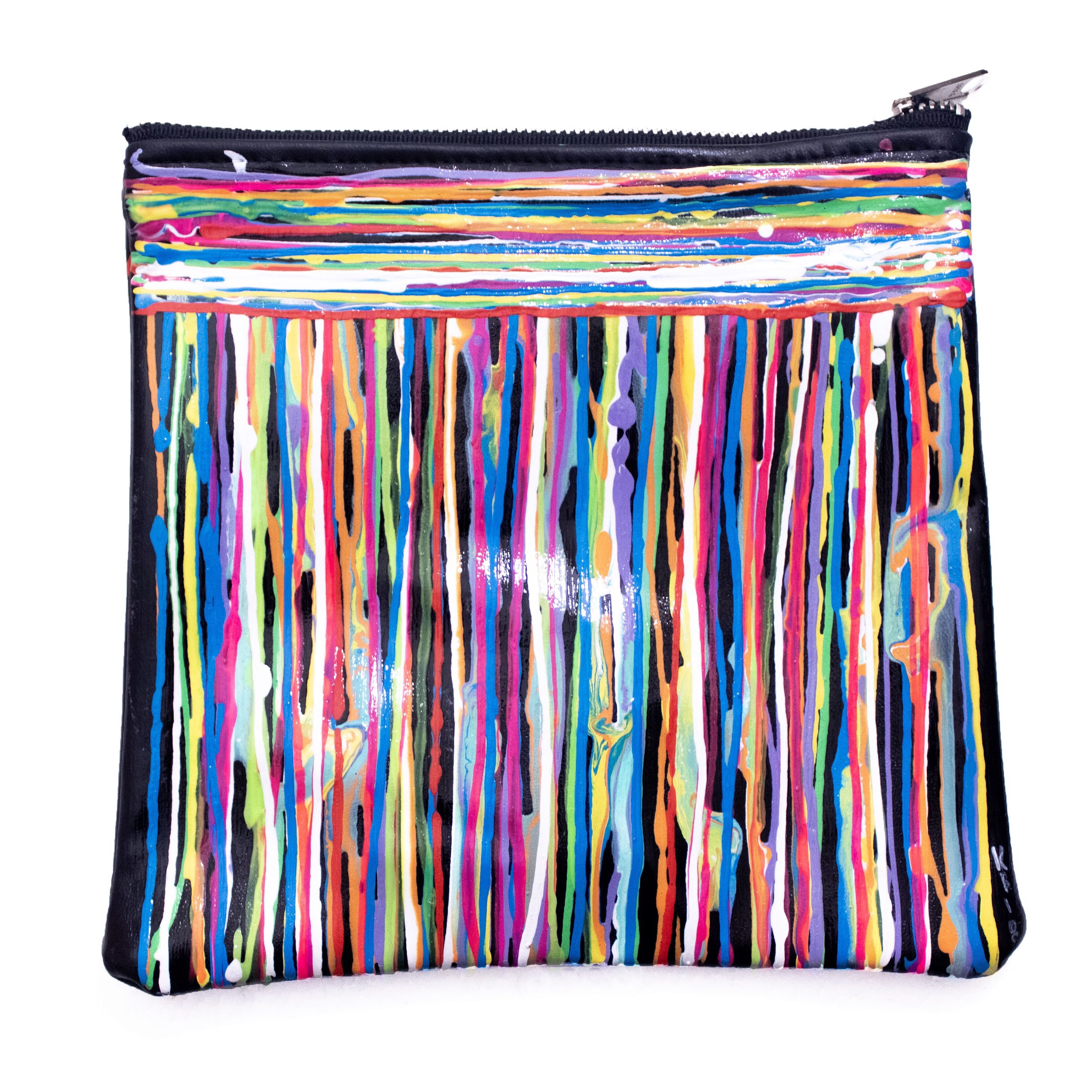 Keri Blair X Breakups to Makeup Drip Clutch
We have teamed up with the extraordinary Keri Blair for this collaboration. Featured here is our original makeup clutch in black faux leather with our very first slogan "Love Raised Me Lipstick Saved Me" on the front and hand painted with Keri's artwork on the back. Each bag is also accompanied by a cute heart pin made by Keri herself.
This all-purpose clutch is made of a durable faux leather material and can store anything from your favorite lipstick to your smart phone.
It is approximately 8.5X8.5" and comes with a silver metal zipper. The interior fabric is multi colored and is made of a soft canvas material, accompanied with the company's logo screen printed right on top.
This is not your ordinary makeup bag!